Cockles are the cheaper cousins of oysters and clams. Although the later got the glamor, the former are a good option for tasty and easy to do dishes that mix well with pasta.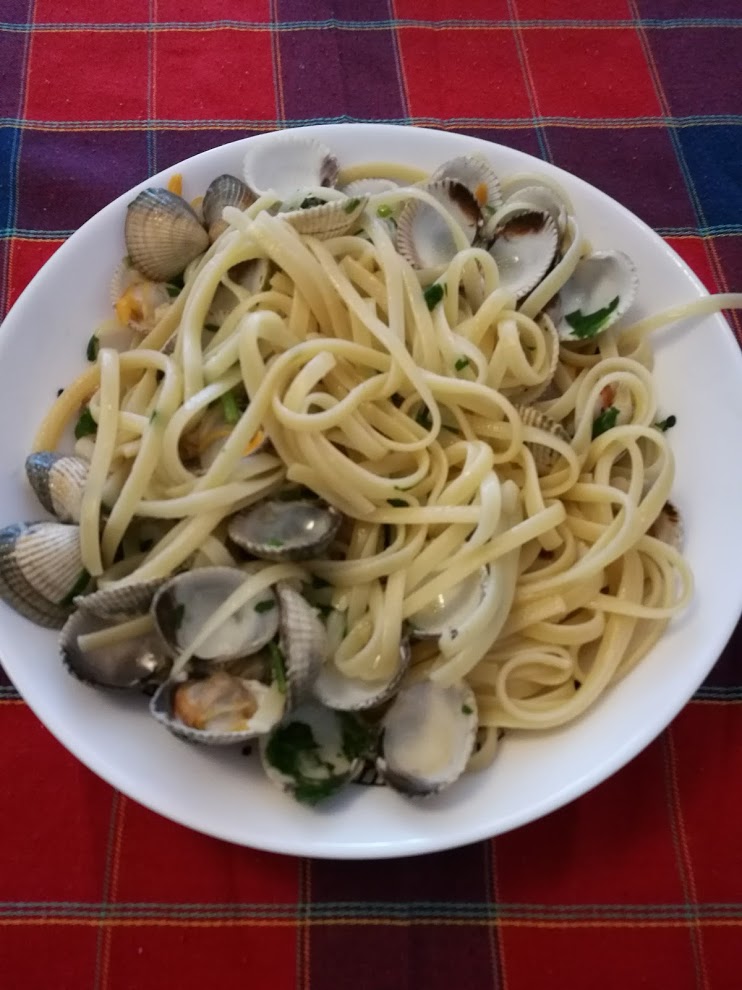 For two people:
2 cloves of garlic
1 chili
salt & olive oil
parsley
a glass of white wine
500 gr of cockles
200 gr of spaghetti
Instructions:
Fill a frying pan with abundant olive oil.
Add some garlic and chili and cook it slowly for a couple of minutes. Don't let the garlic become toasted.
Add a glass of white wine and the cockles. Cook for about 2 minutes, until all shells are opened.
In the meantime, cook the pasta up to 'al dente'. It may take between 3 minutes (fresh pasta) up to 10 minutes (the kind you buy in the supermarket).
Mix the pasta to the cockles and add some parsley to your liking.